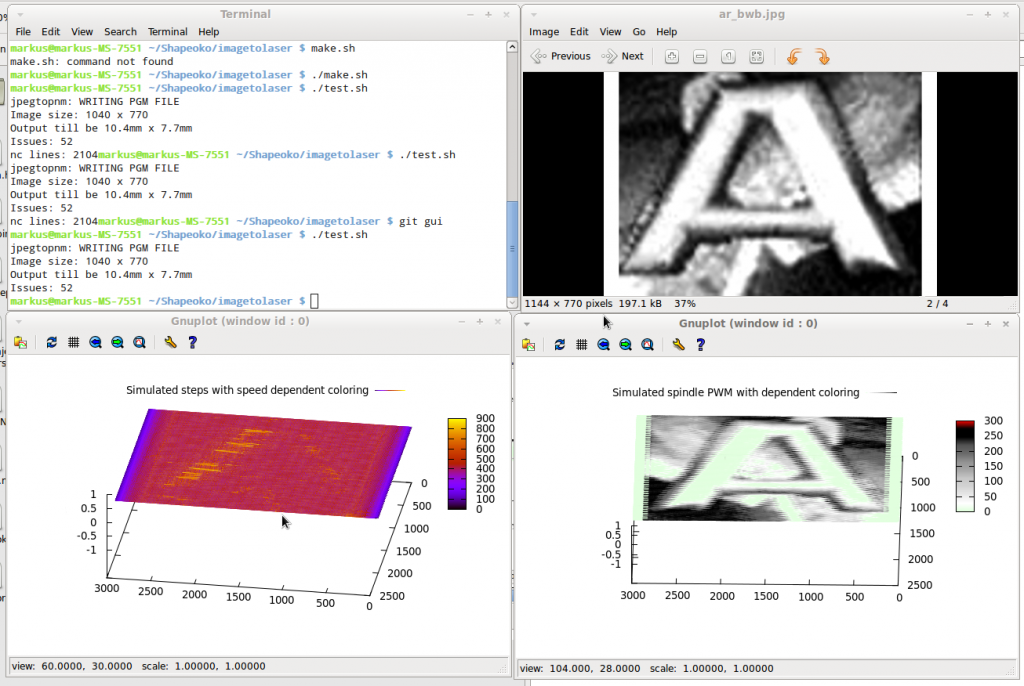 I did find imagecarve a GPL V2 open source program. After mapping the Z axis to S spindle values it looks like the g code it spits out could work with my laser. I only did test this with the greate grbl simulator, but I would guess after some more tweaking it should work on the real machine too.
Here is my Github project with the source files.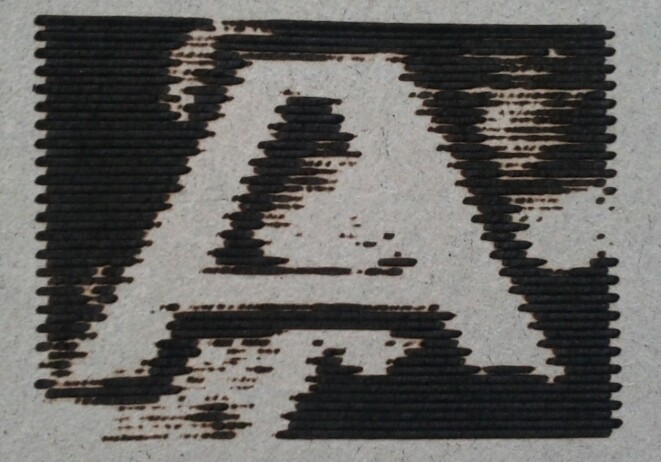 Looks like the image gets flipped when burned, but I flipped it back for this page. I think cardboard in not the best medium for laser engravings, it burns too fast.