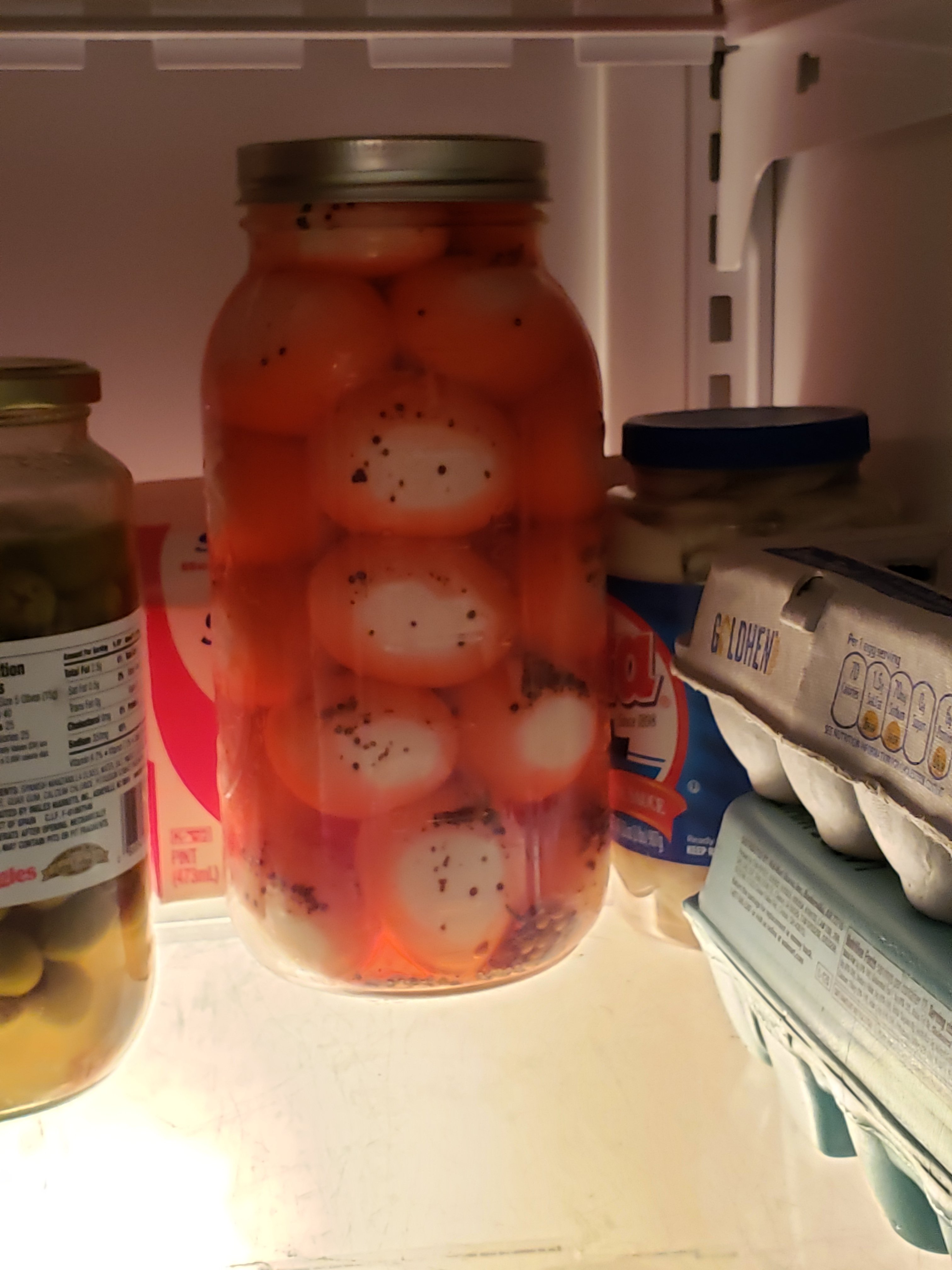 2 qt mason jar
29 large hard boiled eggs
240g water
240g distilled vinegar
60g salt
20g erythritol
Bay leaf
Mustard seed
Coriander seed
Clove powder
Onion powder
Celery seed
red food color
Hard boil eggs for 12 minutes. Cool down and peel eggs. In pot cook rest of the ingredients for few minutes. Pack eggs in jar and pour hot pickling solution over top. Add more equal parts water and vinegar to top off jar if needed. Store in fridge, taste improves with every day. Wait at least 12 hours, but 3 days is good and 1 week is even better.